An easy way to get your house ready for summer is to switch out your porch decor. One of the cheapest things you can update is your doormat.
For less than $30-$50 you can have a stunningly unique doormat for summer that you can use year after year.
There are a number of places to look for cute doormats and entryway rugs, Etsy and Amazon are two of my top picks because they are easy and you can do all of your shopping online.
Keep reading for my top 10 summer doormats for 2020.
This post contains affiliate links. Please read my disclosure for more information. 
RELATED POST
10 Unique Doormats For Summer
This watermelon doormat just screams hot summer days! It would look so cute next to almost any color front door but especially a black one which would make it pop.
I love this colour summer doormat, it would be perfect for a vacation home or beach house.
This doormat is so bright and cheery, it would look great year round but especially in summer. It costs a fraction of the price of some other versions and gets great reviews.
If you like yellow decor in the summer, this lemon doormat from Etsy is perfect. It is hand painted and made from good quality natural coil fibres.
If you are looking for an awesome doormat for summer, you can't go wrong with this sunflower one from seller Atlas Belle Studio on Etsy.
What says summer more than a pair of flipflops? I love the cut out design of this doormat and the cute phrase just makes it perfect.
This hand painted doormat is just perfect for a summery front entrance. It's available from Etsy seller Hayily Bee Designs.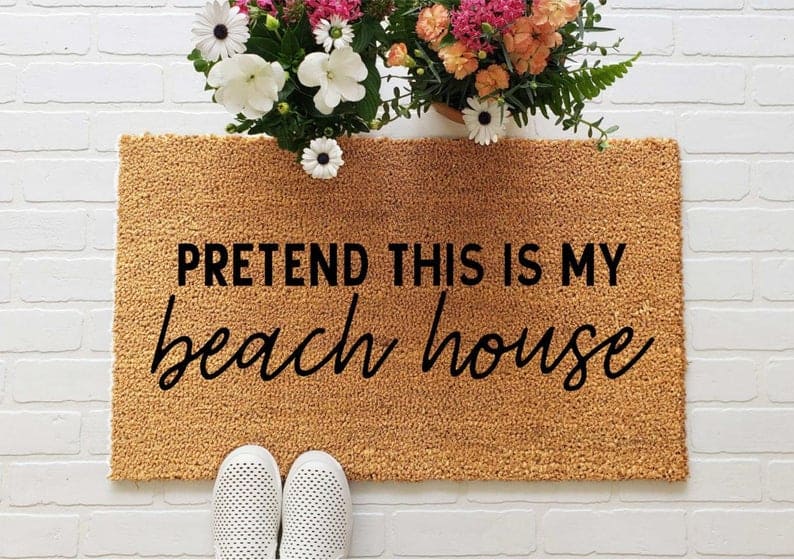 For all of us who wish we owned a beach house but don't, this doormat is for us!
If you want a modern, clean look, this handmade doormat from Etsy is perfect.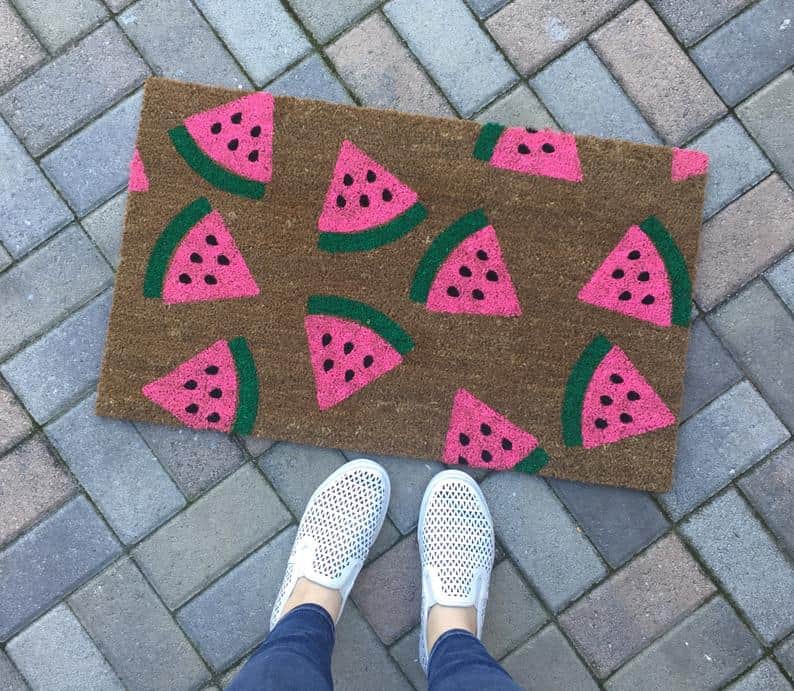 Here is another option if you are into watermelons but don't want the full on slice style.
More Ways To Decorate Your Home For Summer