Whether you have a huge porch or you live in a small cottage, its so fun to celebrate the season with some cute fall decorating ideas for outside the home.
The great news is, it is easy to spruce up the outside of your house without spending a ton of money. Some simple switches can make the season come alive and up the curb appeal of your home.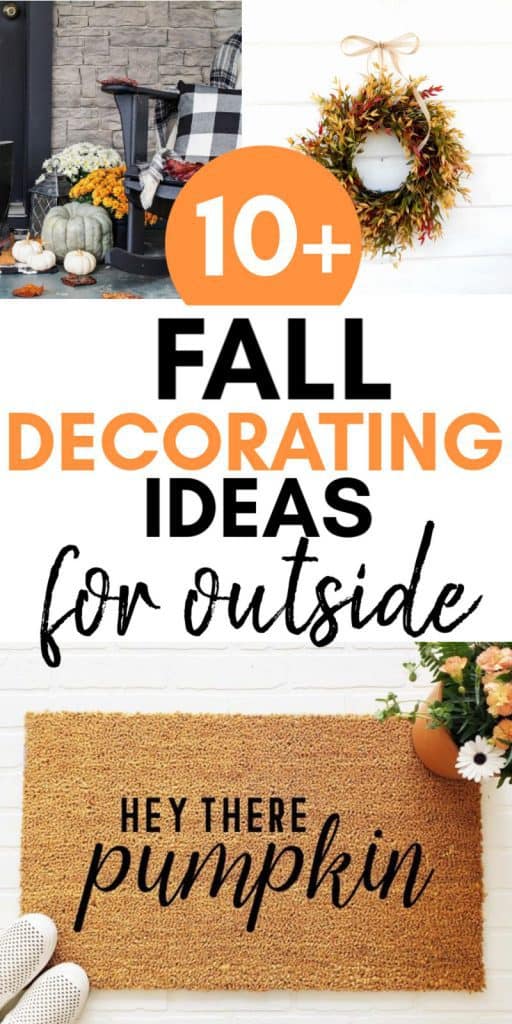 This post may contain affiliate links. Please read my Disclosure for more information.
RELATED POSTS
10 Fall Front Porch Decorating Ideas On A Budget
10 Fall Decorating Ideas For Outside
A Cute Doormat
The Inspiration:
Get The Look
Get this awesome doormat from the bestselling Etsy Store Hamlin Row Shop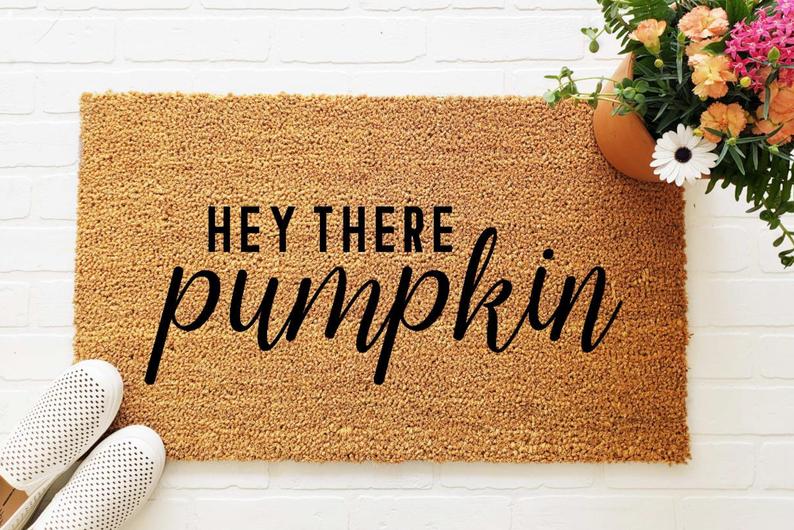 Fall Wreath
The Inspiration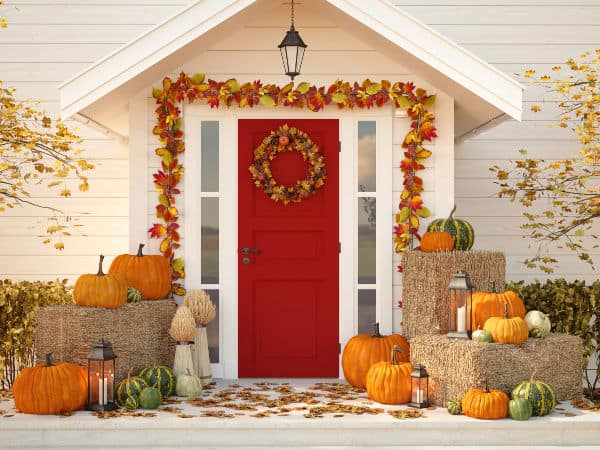 Get The Look
I love these wreaths from Wild Ridge Design on Etsy. They come in different sizes so they will work for windows as well as your front door.
Buffalo Plaid Cushions
The Inspiration:
Get The Look
I have these black and white plaid cushions from Amazon. They are super cheap and look great in the fall and for the holidays (add a pop of red to make them holiday-friendly)

Mums in A Galvanized Planter
The Inspiration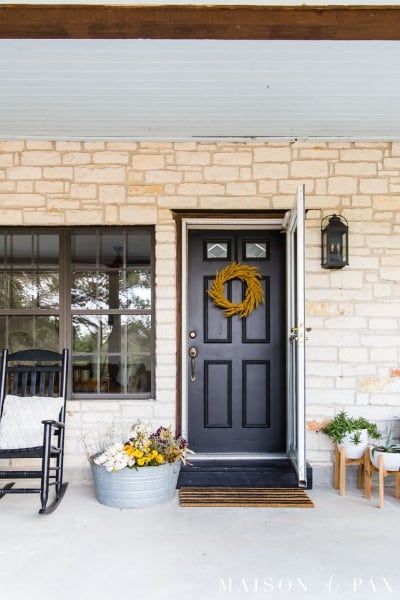 Get The Look
Buy your oval shaped galvanized tub here. Fill with colorful mums and voila, simple fall decorations for outside.
Pumpkins Galore
The Inspiration
Get The Look
If you don't want to source real gourds and pumpkins or can't find the white ones near you, you can buy decorative pumpkins that you can use year after year.
Scarecrow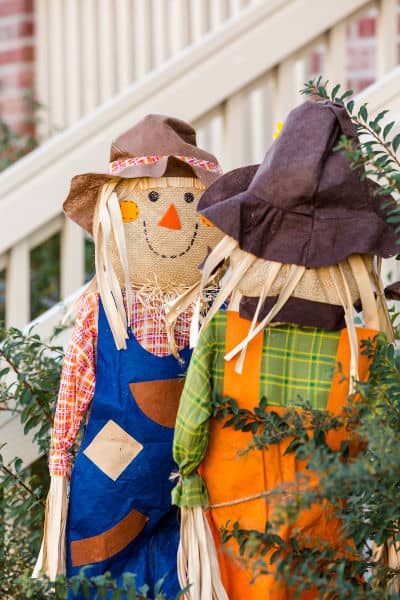 Get The Look
You can buy a three pack of Scarecrows from Amazon that you can put in the ground in front of your porch.

Use Lanterns
The Inspiration
Get The Look
Fill lanterns with mini gourds for an easy Thanksgiving look. They make great centrepieces too!
More Fall Decorating Ideas
10 Fall Front Porch Decorating Ideas On A Budget