To railing or not to railing, that is the question. I'm going to guess that if you are looking for front porch railing ideas, then you have decided that you do want to enclose your porch to some extent.
Once you have decided to add a porch railing or to replace an existing one that has seen better days, it's time to choose the porch railing that fits your home's style.
There are tons of different options out there so take a look at the list below and pick which one suits you.
This post may contain affiliate links. Please read my Disclosure for more information.
RELATED POSTS
In my neighbourhood, more and more people are taking down their porch railings and leaving them open. I like that look but I find a railing is good for a few reasons:
Why I like a Front Porch Railing
It encloses the space and makes it an extra room in the house
Cushions and decor won't blow away in a storm
It's safer for leaving bikes, deliveries and personal items
It offers more options for decorating for the holidays
It frames the house and finishes the decor
If your porch is high off the ground, having no railing may be a safety issue
Front Porch Railing Ideas
Some of the porch railing ideas below will be easy to get at stores such as Home Depot and then build yourself. Others are more intricate and will require a professional carpenter or contractor.
White Picket Fence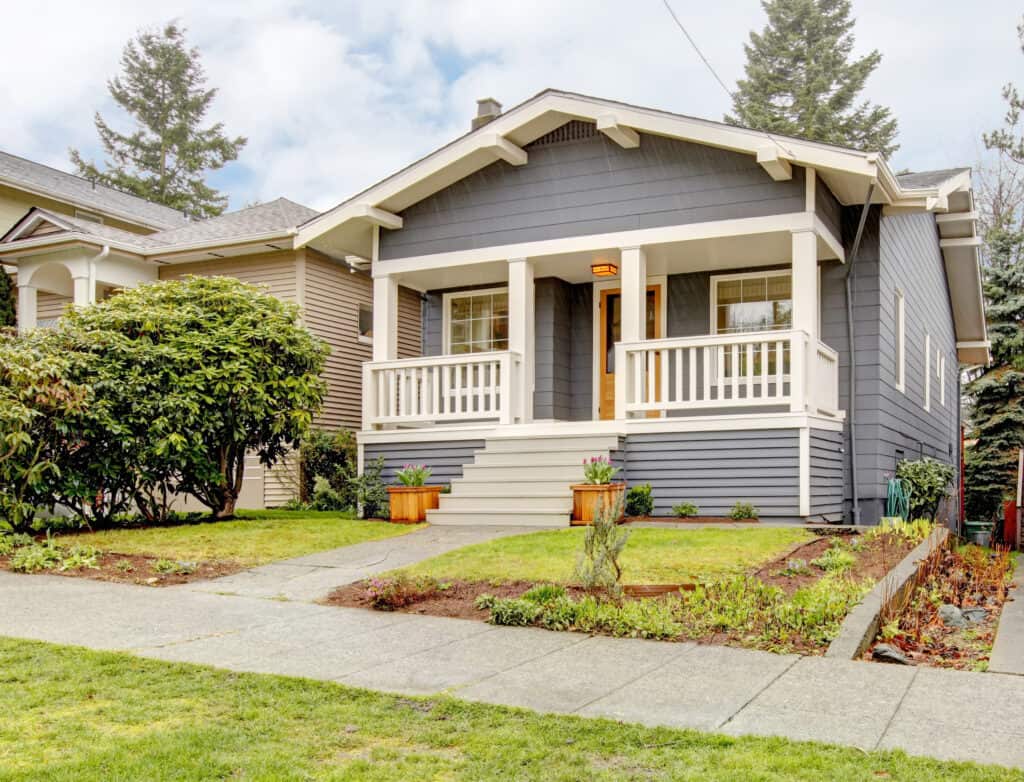 Modern Glass
Fancy Woodwork
No Railing
Wrought Iron Railing
Horizontal wood railing
Criss-cross railing
Natural Wood
Enclosed Railing
Cut Out Wooden Posts
More Front Porch Decorating Ideas
Christmas Porch Railing Decorations To Wow!