You don't have to live in South Beach or The French Quarter to enjoy a beautiful pink porch. If you dream of a cotton candy colored front porch or door then check out the beautiful photos below for inspiration.
Bear in mind that you don't have to go all out with the pink. Too much could look a bit, well, sickly, so consider your home's architecture and existing colors before you Barbie-fy the whole place.
Although pastel pink looks fantastic everywhere and especially on the beach, if you are decorating an urban porch then you can look at bright bubble gum pink or even fushia.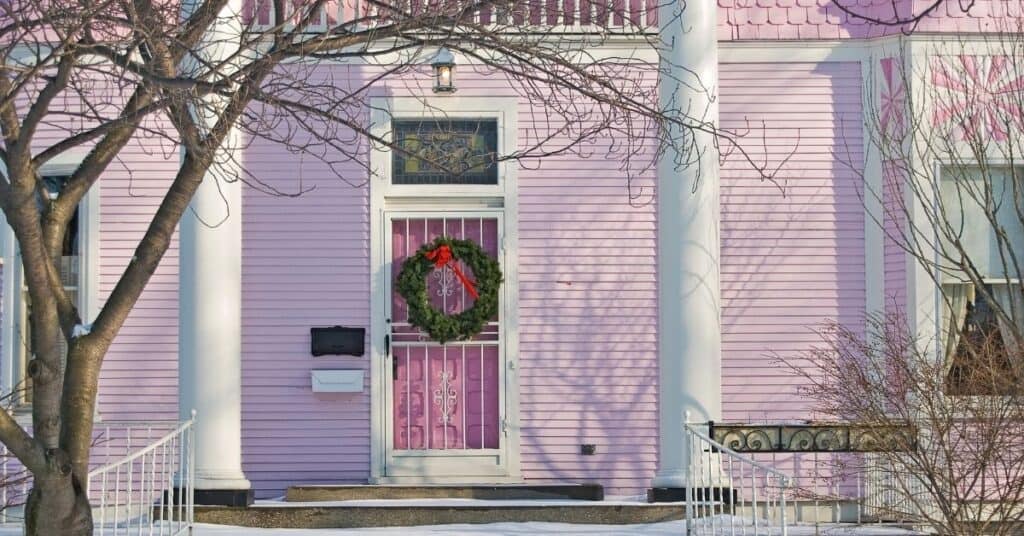 This post contains affiliate links. Please read my Disclosure for more information.
RELATED POSTS
Pink Porch Ideas
Here are some tips for choosing the right style of pink porch to suit your home. The scroll down for some amazing inspirational photos of pink porches.
Choosing the Perfect Pink Paint
If your home is already painted pink, then it's a no-brainer to have a pink porch but you can switch up the tone of your paint to differentiate the spaces. The house below is a great example.
The Best Exterior Pink Paint Colors
This bestselling paint is soft and romantic. It looks amazing next to white exterior walls.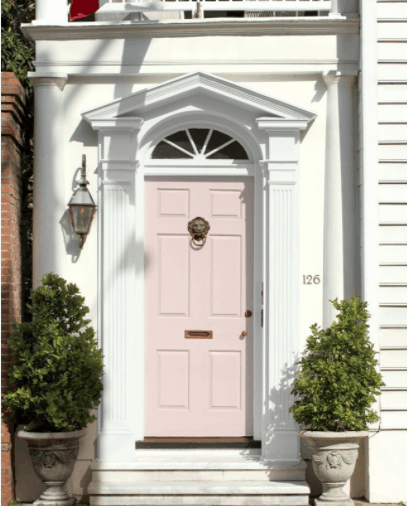 If you want to go a bit deeper in color, Tara is a lovely color for all kinds of exterior painting.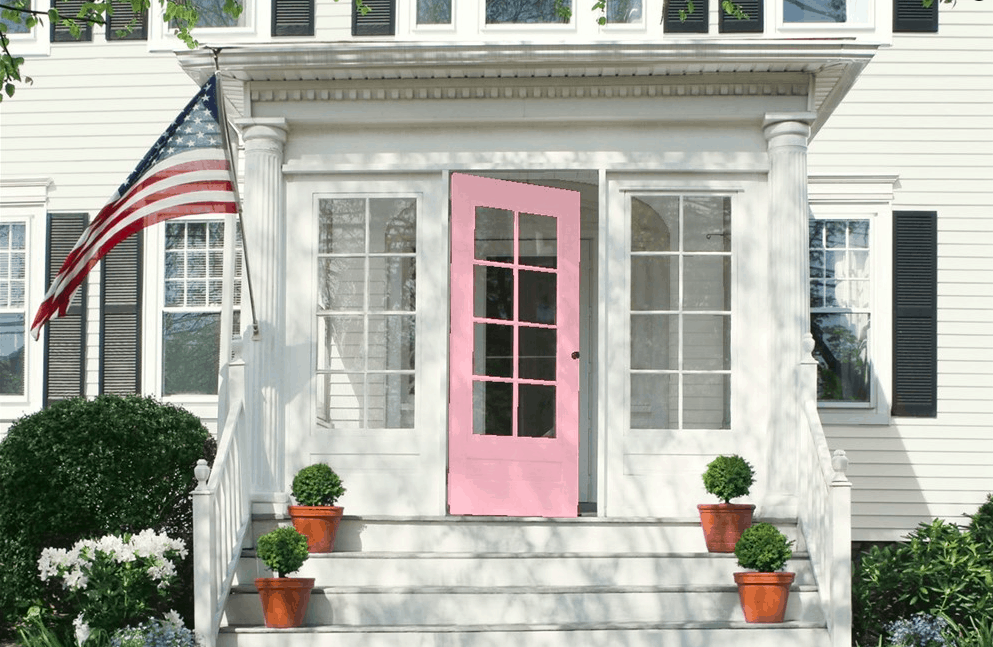 A bright color for your pink porch or front door, looks amazing. Gypsy love is a deep, strawberry colored pink that looks great in sunlight.

Accessorize with Pink
If you don't want to go all out with the pink decor, you can keep your colors neutral then add a splash of pink with chairs like the ones below. You can buy similar ones on Amazon.
Add A Pink Wreath
Another way to add a pop of your pink to your outdoor space is with a pretty pink wreath. You can make your own tulip one using the tutorial in this post or you can get a pretty handmade wreath like this one made from silk peonies.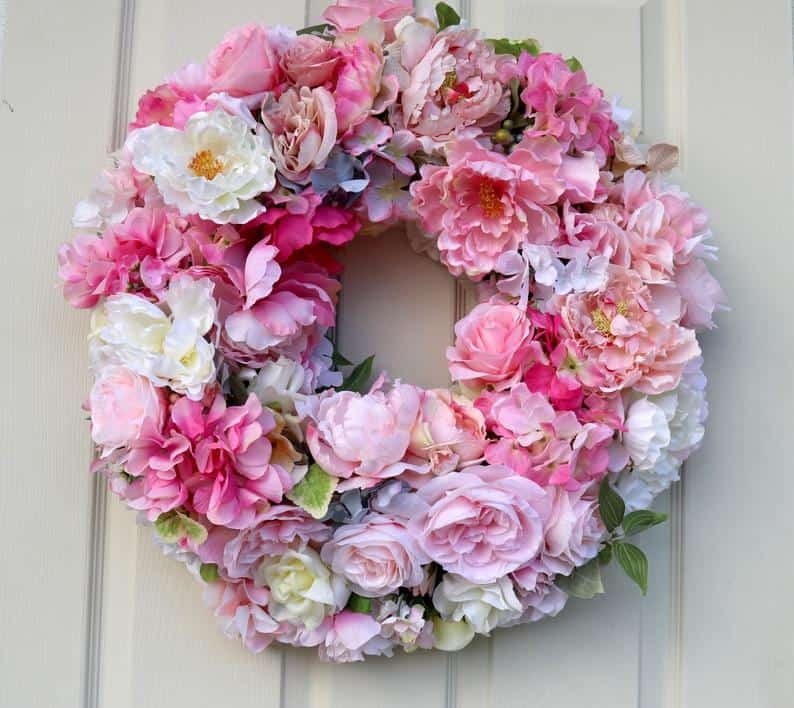 Paint Your Front Door Pink
If you want to add some pink paint to your home, a bright pink door can really make an impact against brick or siding.
28 Inspiration Pink Porch Photographs
Here are some gorgeous pink porches to inspire you.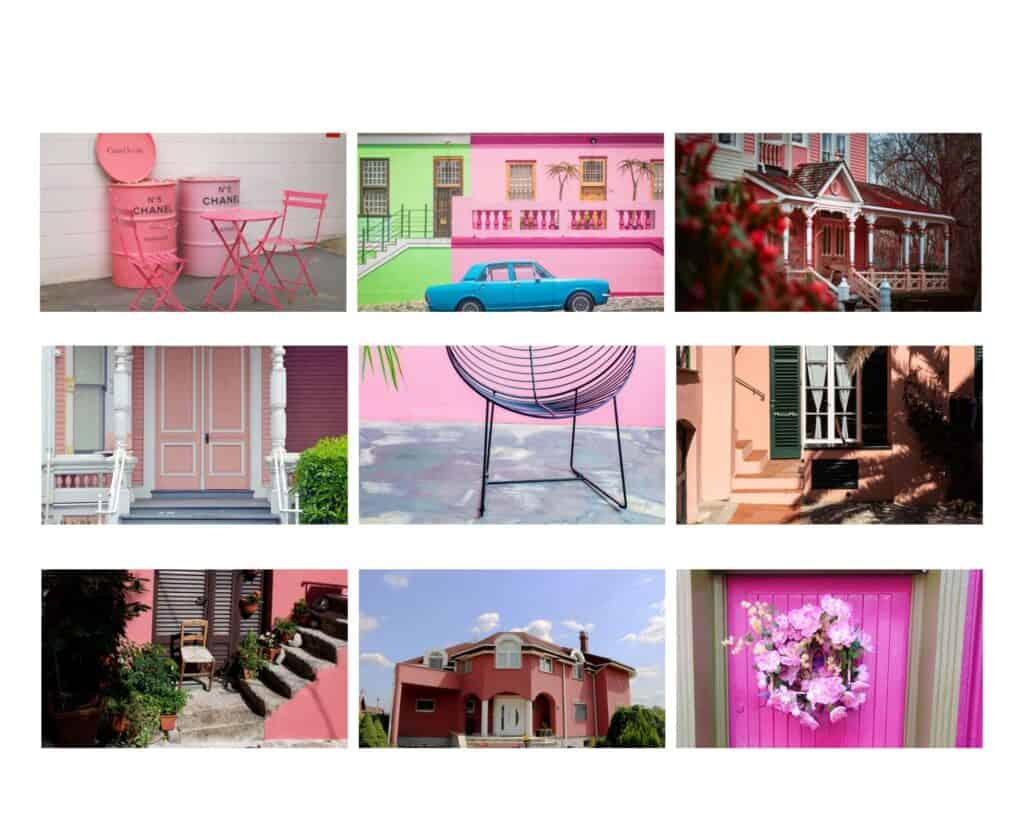 More Front Porch Decorating Ideas
Front Porch Railing Ideas For Curb Appeal
Small Front Porch Decorating Ideas On A Budget