Country porch decorations are all the rage and the great news is that it is so easy to get that farmhouse look.
Whether you prefer the modern farmhouse style or like the more traditional country look, there are tons of options for boosting your home's curb appeal with some easy decor items.
Change up your doormat, wreath or planter for a quick and budget-friendly way to change up your decor. If you want to go further, you can get a new mailbox, house numbers or even add a beautiful porch swing to your home.
Read on for 15 of the top country porch decorations this year.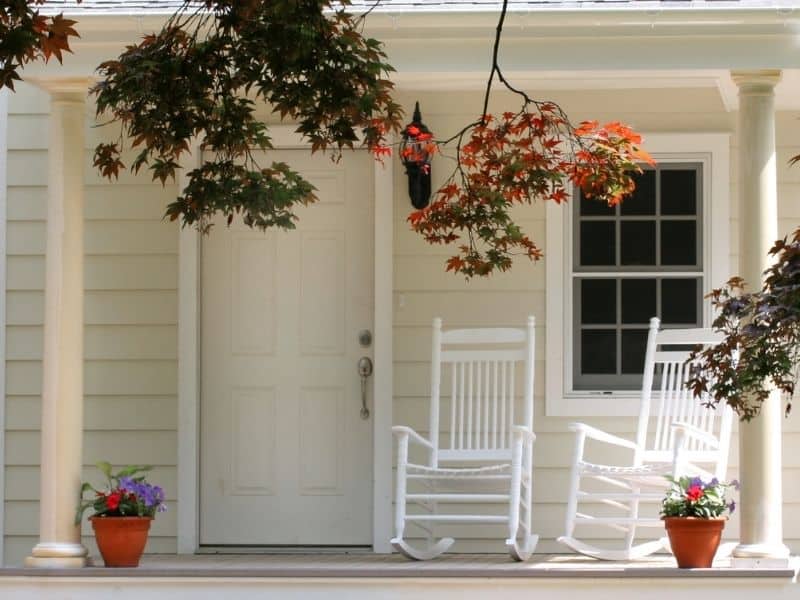 This post contains affiliate links. Please read my Disclosure for more information
RELATED POSTS
All of the porch decorating ideas below are available on Etsy. It is one of my favorite places for handmade and unique decor for my front porch. I also like that Etsy allows you to support small business which is always a win.
Simply click through the links below to check out the pricing and options for each item.
The Best Country Porch Decorations
Get inspired with the best country porch decorations for the farmhouse look that we all love so much.
More Front Porch Decorating Ideas
Easy Front Porch Christmas Decoration Ideas
The Best Front Porch Paint Colors
Front Porch Railing Ideas For Curb Appeal